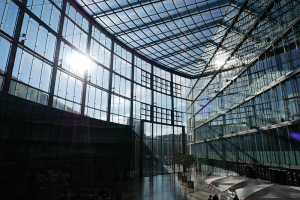 International Symposium on Chemical Biology
22.01.2020 – 24.01.2020
This major international event in the field of chemical biology will bring together leading scientists, such as our two keynote speakers (Prof. Laura Kiessling and Prof. Giulio Superti-Furga). The plenary lectures from thirteen outstanding speakers will cover topics around the expansion of the genetic alphabet and code, the engineering of proteins and small molecules, chemogenetic and optogenetic technologies for probing molecular and cellular interactions, technologies to probe active molecules in their native environment, etc.

Registration is open until December 16, 2019.

Fee waiver/travel grant fellowships are available. The event will also include a Poster & Young researcher prize session.
Lieu
Bâtiment: Campus Biotech
Organisé par
Section de chimie et biochimie

Intervenants
Laura Kiessling
, MIT, USA
Giulio Superti-Furga
, CeMM, AT
Geert-Jan Boons
, Utrecht University, NL
Thomas Carell
, Ludwig-Maximilians-University, Germany
Dorothee Kern
, Brandeis University, USA
Floyd E. Romesberg
, The Scripps Research Institute, USA
Chris Schofield
, University of Oxford, UK
Pamela Silver
, Harvard Medical School, USA
Alice Y. Ting
, Stanford University, USA
Keiko U. Torii
, University of Washington, USA
Wilfred van der Donk
, UIUC/ HHMI - University of Illinois, USA
Jim Wells
, UC San Francisco, USA
Jin Zhang
, UC San Diego, USA
Kathrin Lang
, TUM, Germany
Fan Liu
, FMP Leibniz, Germany
entrée payante, 100.00 francs (inscription requise)
Inscription
Date limite d'inscription: 16.12.2019
Limited number of participants: 300

haut