Cet événement appartient à:
Semaine des droits humains
(15.11.2022 – 25.11.2022)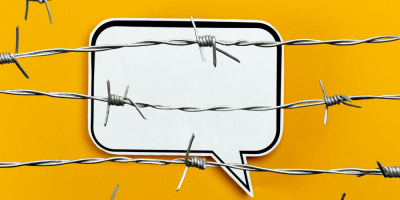 Colloque académique: Freedom of expression
24.11.2022 09:00 – 25.11.2022 12:00
Freedom of expression belongs to the core of human rights and was among the first liberties to be recognized. According to Article 11 of the 1789 French Declaration of the Rights of Man and of the Citizen, "[t]he free communication of ideas and of opinions is one of the most precious rights of man. Any citizen may therefore speak, write and publish freely, except what is tantamount to the abuse of this liberty in the cases determined by Law." Yet, today, the very principle of freedom of expression is strongly tested in many countries where various forms of censorship take place. And, even when the principle is accepted, there are innumerable debates about the exact content and scope of freedom of expression as well as about its limits.

Three subthemes will be addressed:
1. Freedom of the Press (including protection of journalistic sources and whistleblowers)
2. Freedom of Expression and Disinformation
3. Academic Freedom

Ce colloque se déroule en anglais et est destiné aux étudiant-es, chercheurs et chercheuses spécialisés dans ces questions.
Lieu
Bâtiment: Uni Mail
Uni Mail | FTI (salle 6050)
Organisé par
Université de Genève
Global Studies Institute (GSI)
AESPRI - Association des étudiant-es en science politique et relations internationales
Amnesty UNIGE - Amnesty International groupe de l'UNIGE
FORAUS
GIMUN - Geneva International Model United Nations
SDSA - Swiss Diplomacy Student Association
STIG - Association des étudiant-es tessinois-es


entrée libre
Classement
Catégorie: Colloque

haut